StrathKirn Professional, Technical, and Business Services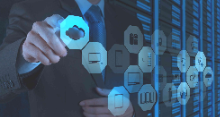 StrathKirn is an established company offering technical and business consulting services, including R&D management, market entry strategies, competitive intelligence, technical due diligence, and the application of new technologies.
Services are customized for the specific needs of each client and projects can be focused on detailed technical aspects or be driven by teamwork across the technical-business interface.
Example areas of expertise include:
Commercial development strategies for potential product candidates, with focus on agriculture and related industries.

The discovery and/or development of new technologies, especially in the plant science and plant biotechnology areas.

The application of bioinformatics, genomics, and gene design to enhance primary production and/or compositional quality of produce.

The use of biotechnology for improved crops and value generation in the feed/food processing chain.

The creation of bio-based raw materials, biofuels, and novel products from renewable feedstocks including algae.

Technical, market, and industry reviews involving agricultural biotechnology.

Developing value models for new technology, IP planning and patent strategies.

Due diligence on deals involving tech transfer and/or company mergers
Our clients are typically Senior Managers/Directors in companies ranging from start-ups to multinationals, Executives in nationally recognized firms, or leaders of government initiatives. Many are professionals involved with bringing new technology to the agriculture-related marketplace.